Evan Cassidy
with Gary Cannon
Gallagher's Pub HB
Ages 21 and Up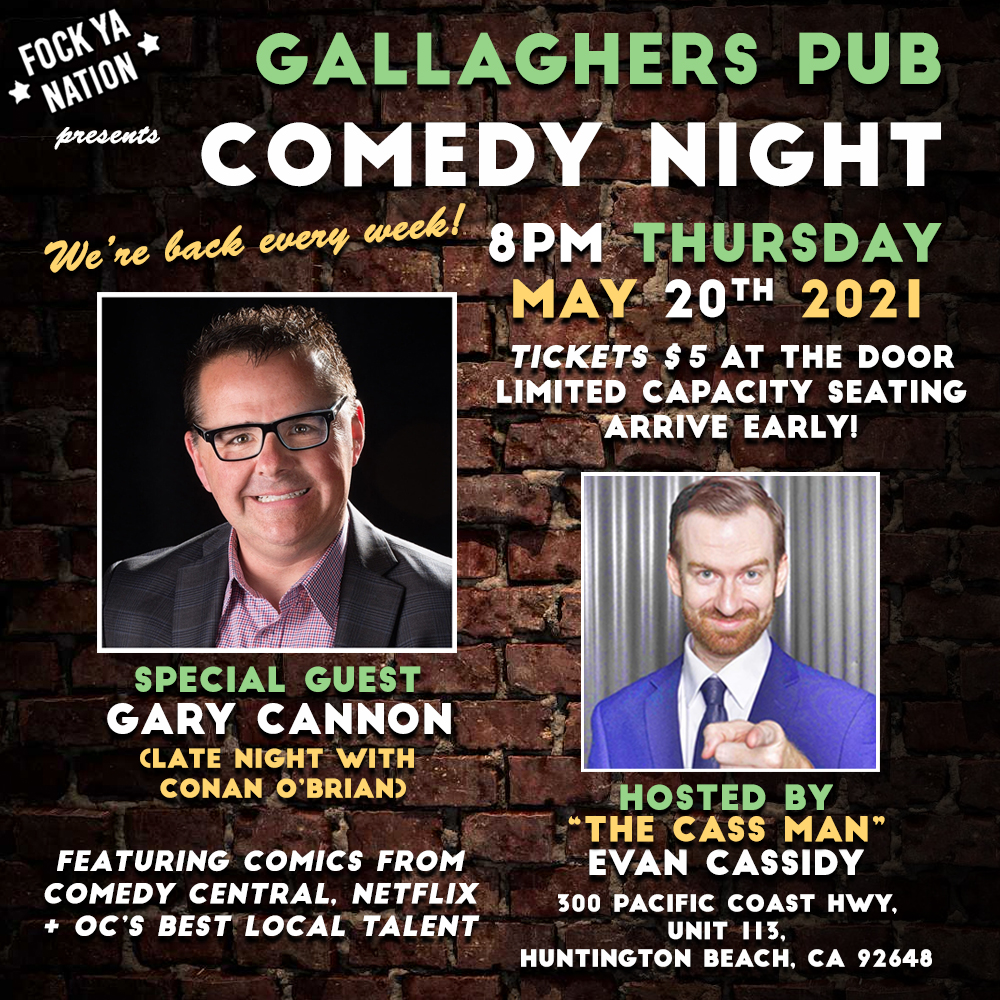 Additional Info
Tickets at the door. Limited seating arrive early!
Artists
Evan Cassidy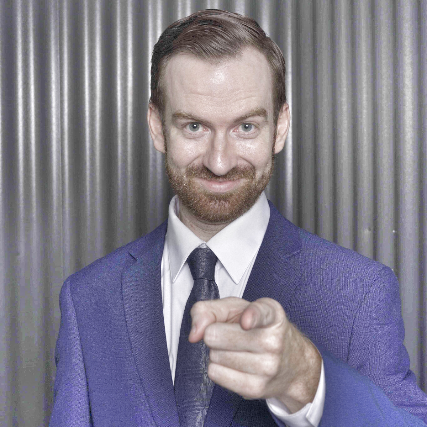 Evan honed his off the cuff "Cass Man" persona in the Orange County comedy scene where he was listed as OC Weekly's Top 5 Comics to Watch and hosted a popular weekly residency "Hump Day Eve" at Brea Improv, where he began to gain a followed. He now cohosts a one of a kind improvisational/character podcast on iTunes called "Rip'n & Skip'n", but he's most proud of his fledgling comedy hip hop YouTube videos under the moniker Dudely Jones Comedy Tribe. In the meantime, Evan does stand up nightly throughout Los Angeles and beyond.
Gary Cannon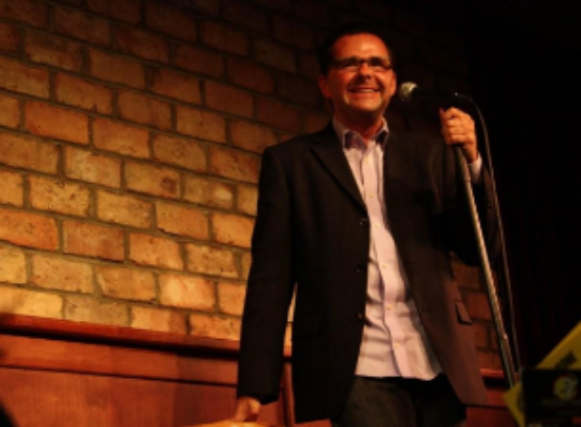 Gary Cannon has been doing stand up comedy for nearly 20 years and has worked all over the country.
Comedy clubs love Gary for his high energy and ability to jump start a room very quickly. It's why Gary is a welcome host at so many clubs in and around California. Gary has turned his hosting skills into a great job becoming the audience warm up comic for television shows including Dancing with the Stars, Americas Got Talent, James Corden, Chelsea Handler and Gary is now the current audience warm up comic for the Conan O'Brien show.