Scott Russo the voice of Unwritten Law
with Motor Gun Hotel, Taken Days
Gallagher's Pub HB
Ages 21 and Up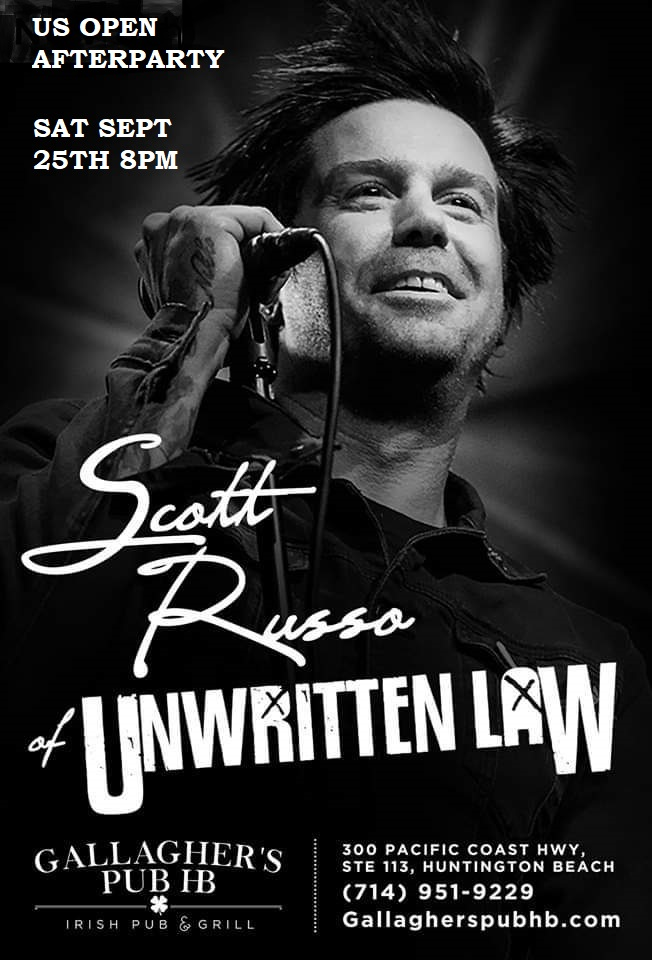 Artists
Scott Russo the voice of Unwritten Law
Motor Gun Hotel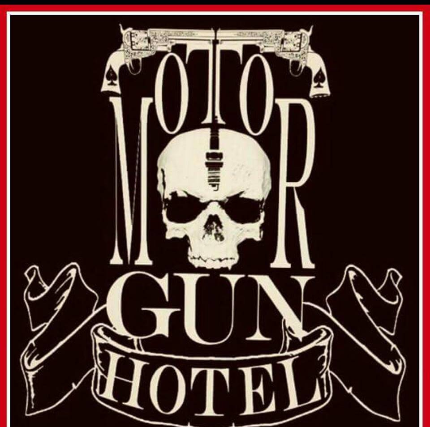 Motor Gun Hotel is a melodic hard rock band from Southern California. Members include; Singer Songwriter/Guitarist Jimmy Craig, along with Brian Beckman (Bass,Harmony/Backup Vocals) and James Maciel (Drums/Percussion).

MGH went in to record their 2008 EP with JR McNeely (Underoath, MXPX) at The Sound Kitchen in Nashville Tennessee. Songs such as 'Lift Off', 'Pay The Price' and 'How's It Going' gained airplay in Southern California on Kat Corbett's 'Locals Only' show on KROQ 106.7, as well as being featured on KROQ's 2008 Compilation CD.

Other regionally syndicated radio shows such as Frosty Heidi and Frank Show on KLSX FM 97.1 featured MGH on their 'Should I Stay Or Should I Go' segment as well as the Mark and Brian show 95.5 KLOS FM . A buzz about Motor Gun Hotel helped attract Fuse TV following a national tour. MGH has also been featured in publications such as the LA/OC Weekly, The Orange County Register, and Live OC Magazine. Summer of 2009 MGH went on to perform at the 2009 Sunset Strip Music Festival with bands such as Korn and Ozzy.

Motor Gun Hotel was selected as the only unsigned nominated act for the 2009 Orange County Music Awards 'Best Metal Band of the Year' category, amongst nominees such as Avenged Sevenfold, Bleeding Through, Atreyu and Death By Stereo. MGH were also nominated for 'Best Hard Rock Band' and 'Best Rock Drummer'.

In June 2010 Motor Gun Hotel went out on a three month tour, sharing a tour bus with Green Jello, while Jimmy Craig and Brian Beckman did double duty opening every show with MGH and closing every show playing in Green Jello. MGH gained a lot of new fans and notoriety in many different cities and states around the US. 2014 MGH finished recording their EP 'Leave It All Behind'. 2014 to 2016 MGH has been playing shows around California, Arizona and embarked on a Pacific Northwest tour in October 2016 and was featured in Classic Rock Magazine's Break On Through as the number one band. 2017 has been a great year for Motor Gun Hotel, signing to BFJ Tour Management and supporting Mushroomhead in Iola, Kansas was a major step forward.
Taken Days