Gallagher's Pub HB
All Ages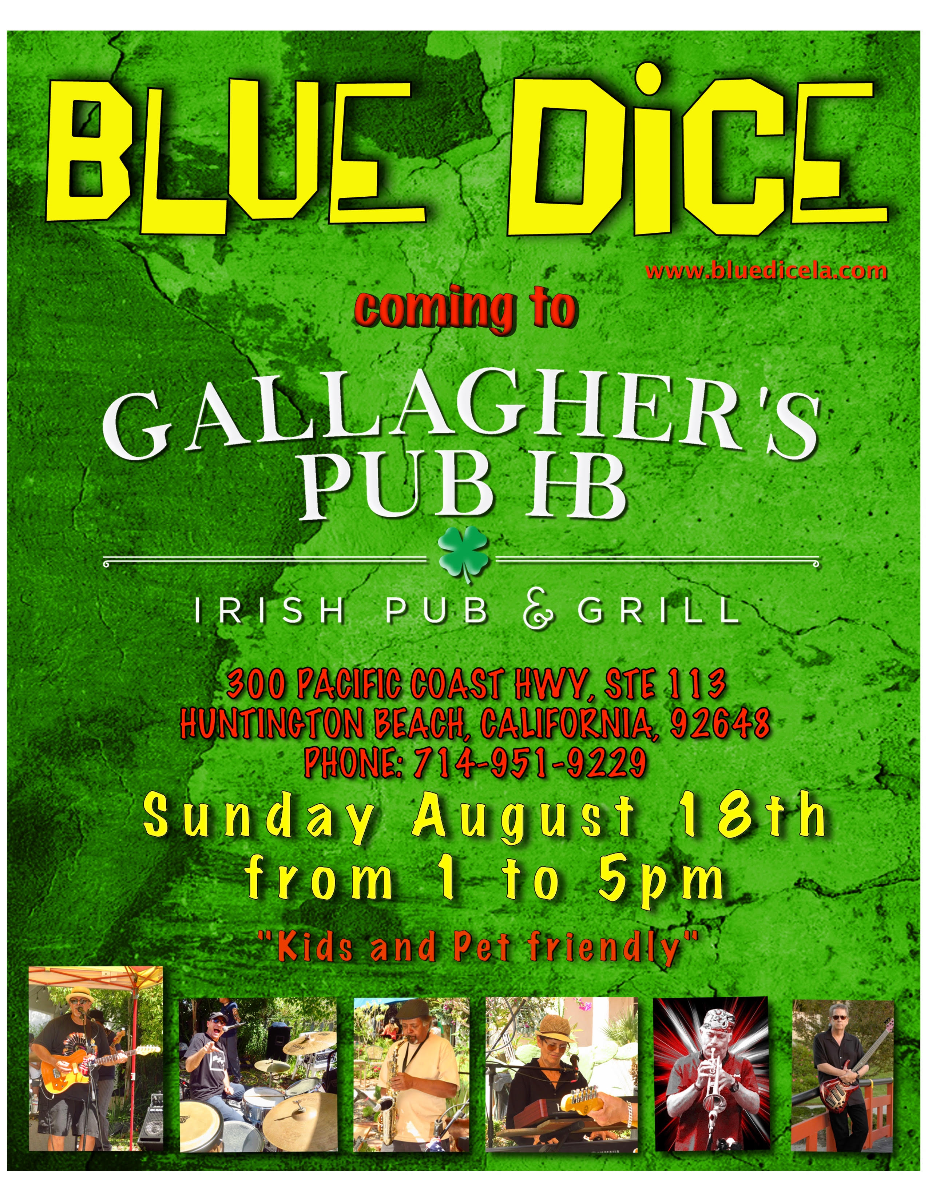 Artists
Blue Dice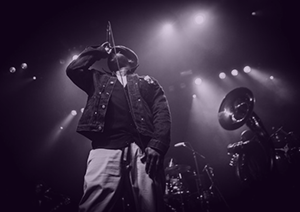 S.R.B. is how I describe my music, which stands for,
"SOULFUL ROCKIN' BLUES". BLUE DICE is a reincarnation of all the Memphis Soul big horn bands of the early Staxx and Atlantic Records era. Mixed together along with my love for the heavy rock guitar riffing Gods of the British invasion of the 1960's. Of course the Beatles as songwriters made me want to write, but it was guys like Eric Clapton, Jimmy Page and Jeff Beck and so may more that made me want to be a guitarist.

But, there was one band here in America that really captured my heart and soul and this is when I discovered the electric blues for the first time, even before the other guys I just mentioned.

It was a song called "TEXAS", and the guitarist gave me chills and made me feel the music in my veins like it never had been felt before. The riffs cried with soul and it truly came from the heart. I had discovered and found my first guitar hero with out a doubt. This changed my whole sprit forever on how I would play my guitar for the rest of my life, if I could only have gotten to thank him for it. This man was the one and only
"Michael Bloomfield" and his band The "ELECTRIC FLAG" (An American Band). What an incredible sound the horn section made with this rock foundation behind them.

BLUE DICE is my proudest band to date and the musicianship is without a doubt the best there his southern California. Not just 7 bodies jamming together, we are a family. One tight unit of very close friends that truly loves being around each other.

My music is so much of how I express from what I feel in my soul. It comes dpstright from the heart in hopes that it will touch and affect your soul the way Mike Bloomfield and his family affected mine. Not knowing how to read or write a single note of music, what you hear is for real. It only comes from the gifts that God has provided me with, for me to sing and play the way I do, nothing more nothing less, it all comes from his heart to yours.